an aromatic apothecary
ESSENTIAL OIL PRODUCTS HANDMADE IN NASHVILLE, TN
Welcome to The Oil Jar
An aromatic apothecary offering a fresh twist on the tradition of aromatherapy. Originally, apothecaries created custom blends with each person's unique needs in mind. Behind the counter was someone who could custom-blend the right compound for you. THE OIL JAR is similar. We create quality aromatherapy blends for you and your well-being.
Here you'll find quality products blended by a certified aromatherapist. You can trust that every essential oil is organic, ethically farmed or wildcrafted. So come get to know us. We hope you'll enjoy learning about the oils, what makes them tick, and what they can do for you. We hope this is the beginning of something beautiful.
If you're in Nashville, come join us while we dip our hands into our oil jars and come up with the perfect product just for you. The attention is personal. The product is therapeutic, nurturing, and uniquely you.
If you're outside of Nashville, browse our shop where we sell small batch blends—compounds that are tried and true and crafted with heart.
The Oil Jar is Always Open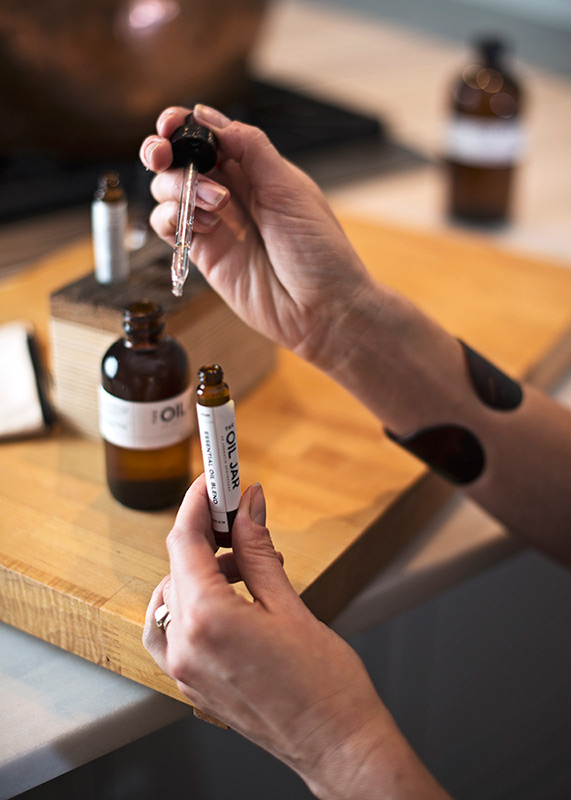 Buy A Blend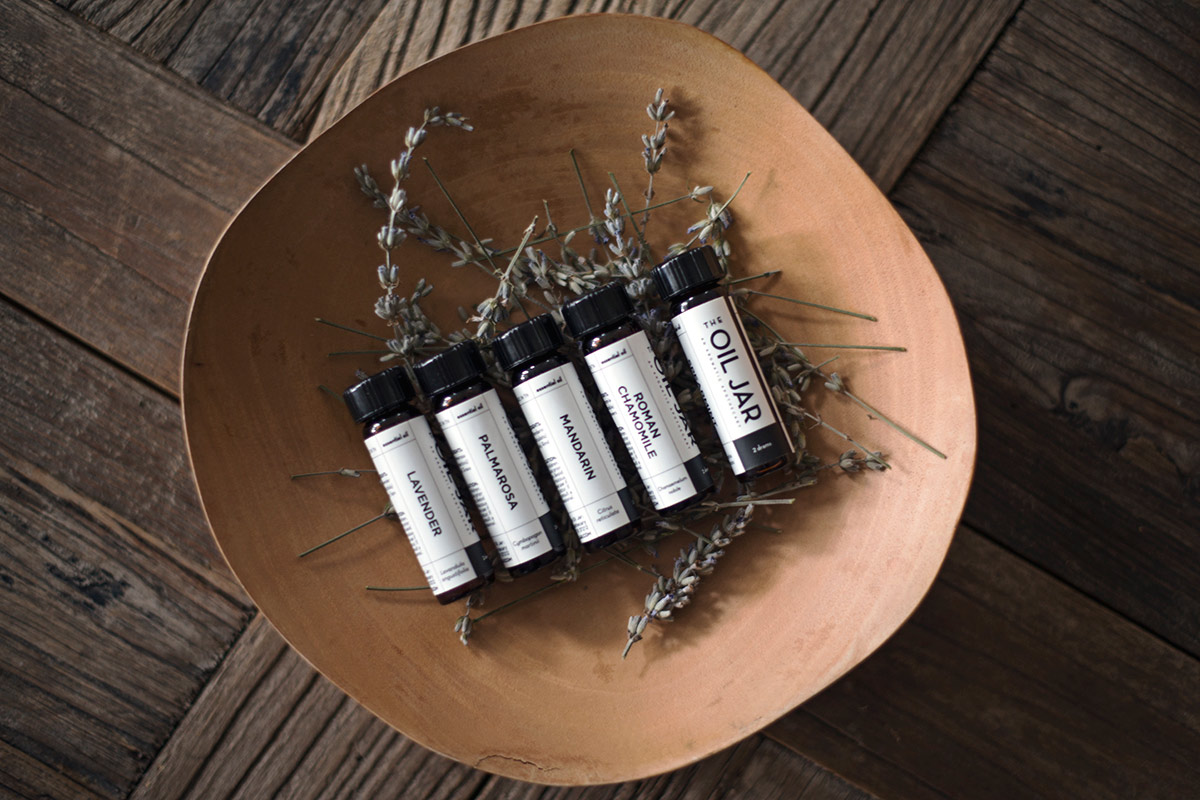 Begin your personal treatment